Lightway Maximus Sunflower
DO NOT TURN YOUR LIGHTS OFF AND SOLVE 3 FLIES WITH ONE SHOT
Lighting with sunlight is now actually possible even at night. By fitting Lightway Maximus Sunflower kits you solve 3 problems at once.
Lightway Maximus Sunflower combines the following three technologies:
1. Lightway Daylighting
2. Free electric LED lighting at night using a charged battery from Lightway photovoltaic panels
3. Photovoltaic panels integrated in the Lightway system.
---
Lightway 24-hour lighting for free - this is the Lightway Maximus Sunflower.
---
The Lightway Maximus Sunflower delivers 24 hours of non-stop free light without being plugged into the electric grid.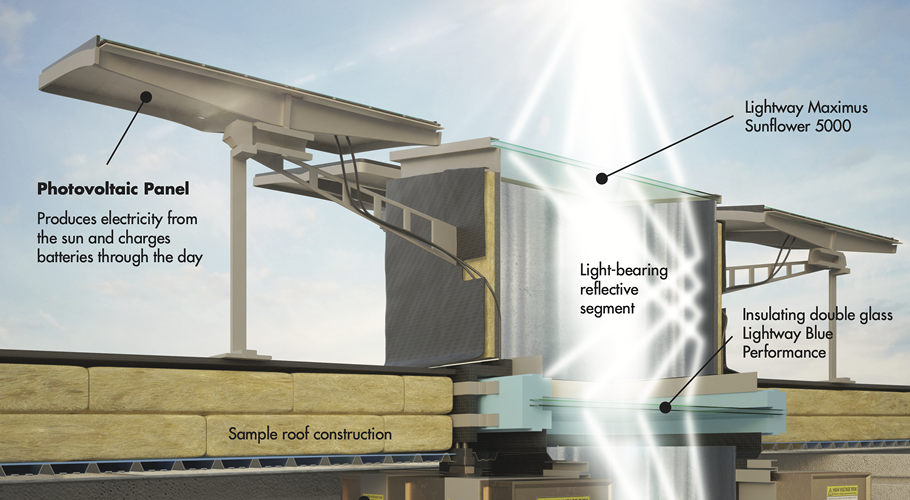 ---
The lighting of large halls, shops, offices, sports centres is free with the Lightway Maximus Sunflower and is independent of the electricity grid.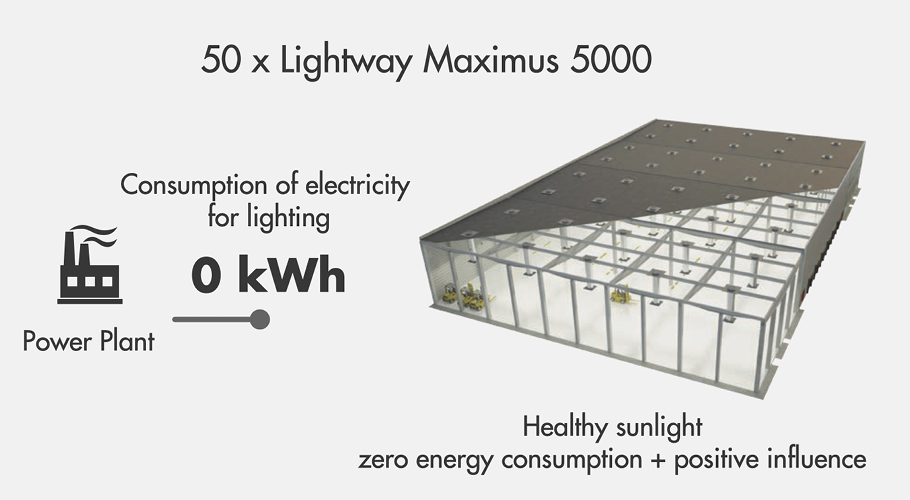 ---
During the day it illuminates halls, offices, shops and sports centres with healthy, daylight from the sky.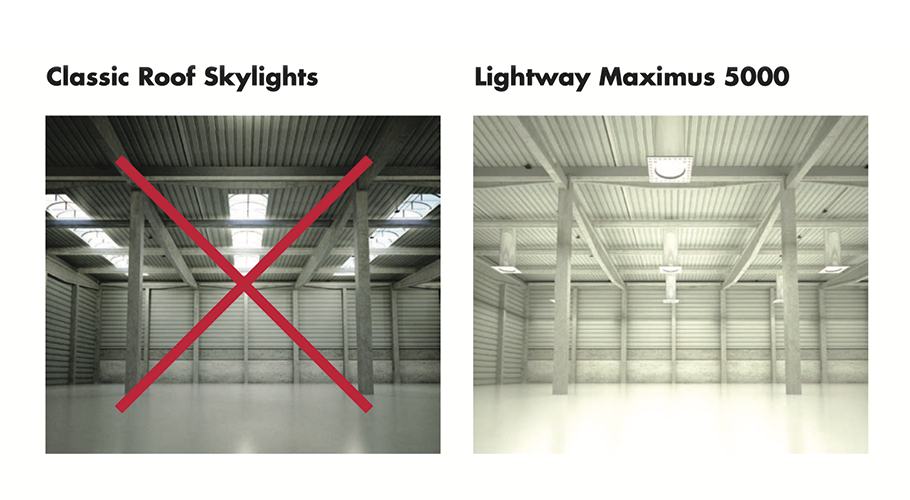 At night, it shines with electric light, which is powered by a battery charged during the day by integrated photovoltaic panels.
---
Thanks to the patented Lightway Blue Performance technology:
Does not lose heat from heating in the winter, as is the case with conventional skylights.
In the summer, it does not transfer heat from the sun inside resulting in overheating of the interior, as conventional skylights do.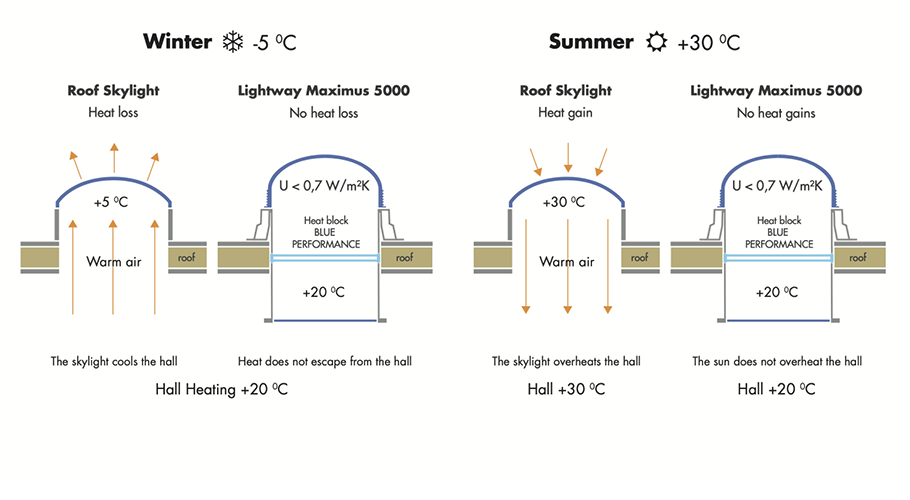 ---
Don't pay for expensive energy and enjoy free sunlight during both day and night.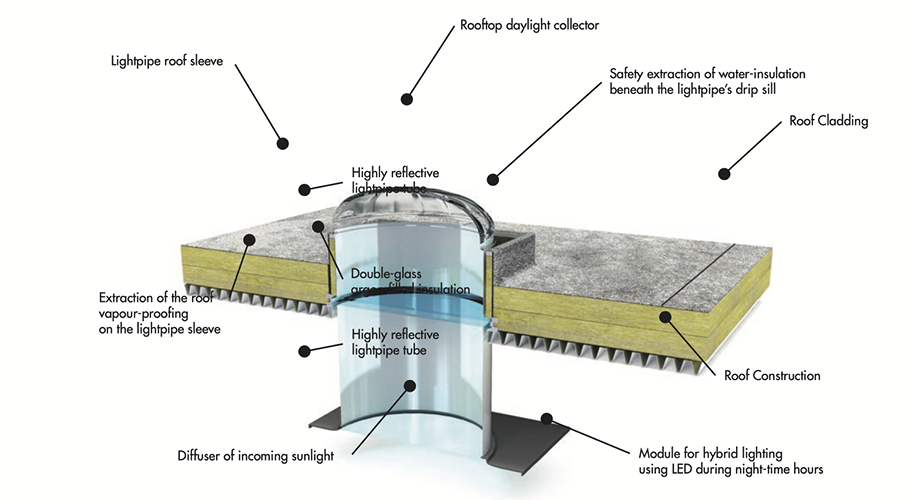 The Lightway Sunflower is subsidised thanks to integrated photovoltaic panels and a battery to store electricity for night-time use.
---
MAIN SYSTEM SPECIFICATIONS:
Price: 1 set of Lightway Sunflower starting from 496.835 CZK.
Dimensions: 1170 x 1170 mm
Output: illuminated area of 200 m²
Heat transfer coefficient U: 0.5 wmk
Lightway Maximus Sunflower - the adjustable power of the photovoltaic panels, the selectable battery capacity and the light output and type of LED lighting is specifiable according to the customer's needs and the type of operation that Lightway is lighting.
Daylight luminous flux under cloudy skies: 70,000 lumens
Maximum length of the light guide segment for guiding light from the roof or building facade: 140 metres
---
Contact us